Contact
Please contact me if you'd like inquire about setting up an appointment or if you have any questions. I am currently offering limited in-office sessions as well as teletherapy session.

mail@giannaviola.com

 512.942.7798
If you are in crisis, please call the local mental health hotline at 512.472.4357, call 911, or go to the nearest emergency room.
Hours
I offer appointments on days and evenings during the week.
Rates
Individual or couple therapy session (50 minutes): $200
Therapy, consultation or training group session (75 minutes): $60
Monthly supervision rates range from $400-$600 depending on the package.
Insurance
I am not an in-network provider with insurance companies. My clients sometimes opt to seek reimbursement for my services through their insurance plans' out-of-network coverage. If you have such coverage and you'd like to use it, I will provide you with the appropriate paperwork to file.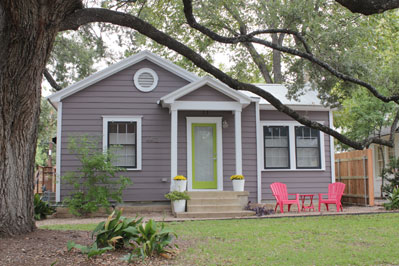 Office
4412 Burnet Road
Austin, TX 78756
I office in a house in the Rosedale neighborhood of central Austin. It is the third building south of 45th Street on the west side of Burnet Road, and there is a large oak tree in the front yard. There is parking on site, several bus lines stop nearby, and the building is wheelchair accessible. 
See a notice of my privacy practices.
See the Texas social work code of conduct.