Welcome
Chances are you are here because you're considering taking the bold step of asking for help with feelings or circumstances that have become overwhelming in your life. Or perhaps you simply wish to gain more fulfillment from your pursuits and relationships. I admire you for this, and I can help!
Just being a person can be hard sometimes. Struggles in our early family lives, harmful relationships, and aspects of living in our contemporary culture leave some of us feeling anxious, disconnected from our emotions, or stuck in dissatisfying relationships. A successful psychotherapy experience can help with all of this by reawakening our capacity to truly connect with ourselves and with others.
Therapy can be a catalyst for achieving peace within ourselves and deep connectedness with others in our lives. It helps us to build the engaged and genuine relationships that bring us meaning and joy and that give us comfort in difficult times.
I seek to know my clients deeply and without judgment, to welcome all parts of them, especially the scarier and less well-liked parts. This experience of being truly seen and accepted can lead to greater self-understanding and can help you to pursue experiences that lead you to feel more truly alive.
I work with clients who are facing a range of issues. The most common include depression and anxiety; trauma history; peer and family relationship struggles in adolescence; sexuality and sexual orientation issues; personal growth/identity/transitioning to adulthood; partner and family relationship issues; and challenges of living as or with an artist.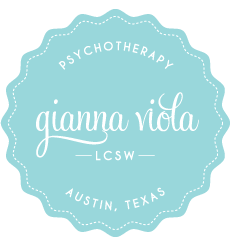 Psychotherapy for adults, teens,
couples and groups

  512.942.7798

  mail@giannaviola.com

  4412 Burnet Road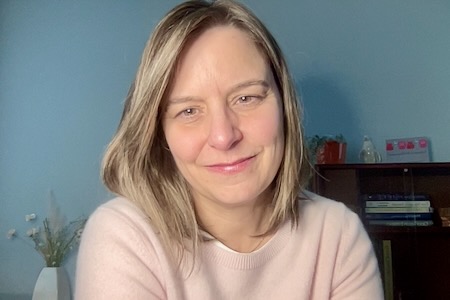 mail@giannaviola.com

 512.942.7798